관광
Here we will introduce the sights of Beppu.
Enjoy Beppu for both sightseeing and leisure.
bepppu hatto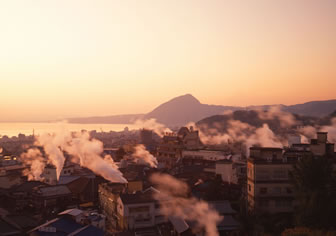 The Beppu Hatto, or eight springs of Beppu, are said to be the former sites of eight hot spring resorts in the area.The eight major areas are Beppu, Hamawaki, Kankaiji, Horita, Myoban, Kannawa, Shibaseki, and Kamegawa.The eight hot springs are all located within the city of Beppu and its suburbs.Each of the springs has a different type of water, a different history, and distinct features.For example, Kankaiji is renowned for its plentiful leisure spots with excellent views of the area, while Myoban is known for its high elevation and a unique type of mineral deposit that forms to look like flowers. Hamawaki is known for its public bath houses frequented by local residents. In this way, Beppu Hatto has a wide variety of hot springs that serve many different purposes.Within Beppu Hatto, visitors can enjoy around 400 different hot springs, many of which have slightly different water qualities.Beppu Hatto has such a large number of hot springs, each with their own distinct features, that it would be impossible to really experience them all in just one visit. The biggest appeal of Beppu Onsen is the opportunity to experience it over many visits, and truly enjoy everything Beppu Hatto has to offer.

Page top
a tour of Beppu'snumerous "hells"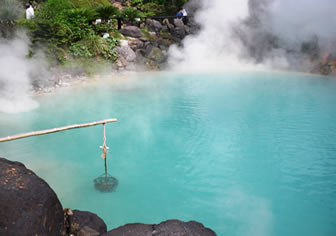 Then there is also a tour of Beppu's numerous "hells", known as jigoku. These are sightseeing spots around Beppu City where visitors can see the incredible sight of boiling hot water gushing up from the ground into pools that bubble and steam. It's possible to take regular tourist buses around Beppu Onsen and tour these sights.
벳푸지옥순례 More info
Page top
관광
벳푸·오이타
Beppu Tower
3-minute walk
More info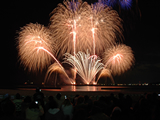 Supabichi
10-minute walk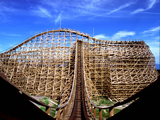 Kijima Kogen Park
30 minutes by car
More info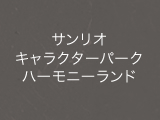 Harmony Land
40 minutes by car
More info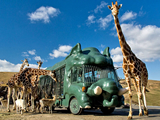 African Safari
40 minutes by car
More info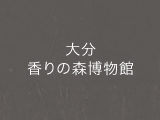 Oita Kaorinomori
10 minutes by car
More info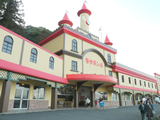 Rakutenchi
20 minutes by car
More info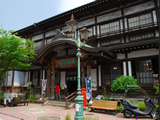 Takegawa La Onsen
7-minute walk
More info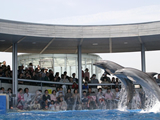 Umitamago
10 minutes by car
More info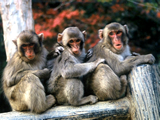 Takasakiyama
10 minutes by car
More info
유후인·구중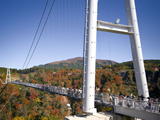 yumeooturihashi
60 minutes by car
More info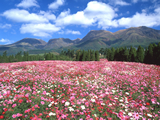 Kuju Flower Park
70 minutes by car
More info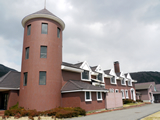 Gandhi farm
70 minutes by car
More info
Page top